We're looking for a team player who has a passion for fly fishing and wants to share that with others. 
Please fill out the job inquire form with all the information and hit the "SUBMIT" button and we will contact you shortly.
Are you passionate about fly fishing and enjoy sharing your knowledge with others? Are you looking for a summer to remember for the rest of your life? Do you want to work in a place that you are respected? Do you want to get paid for working in an industry you love, where it feels more like fun then work? If you answered yes to all these questions, then working at Arrick's Fly Shop in Montana, right outside of Yellowstone National Park, might be just what you've been looking for!
Before you inquire with us about becoming part of the team at Arrick's, we need you to know that we're only looking for individuals who are knowledgeable about fly fishing and want to share their passion of fly fishing with others. When we say "others", it's important that we stress that we mean everyone. We believe that everyone that comes through our shop doors deserves kindness, information, and help to have a great time fly fishing. We serve families, kids, couples, and individuals. At Arrick's we love teaching people about fly fishing. There is no prerequisite to fly fishing except the desire to learn!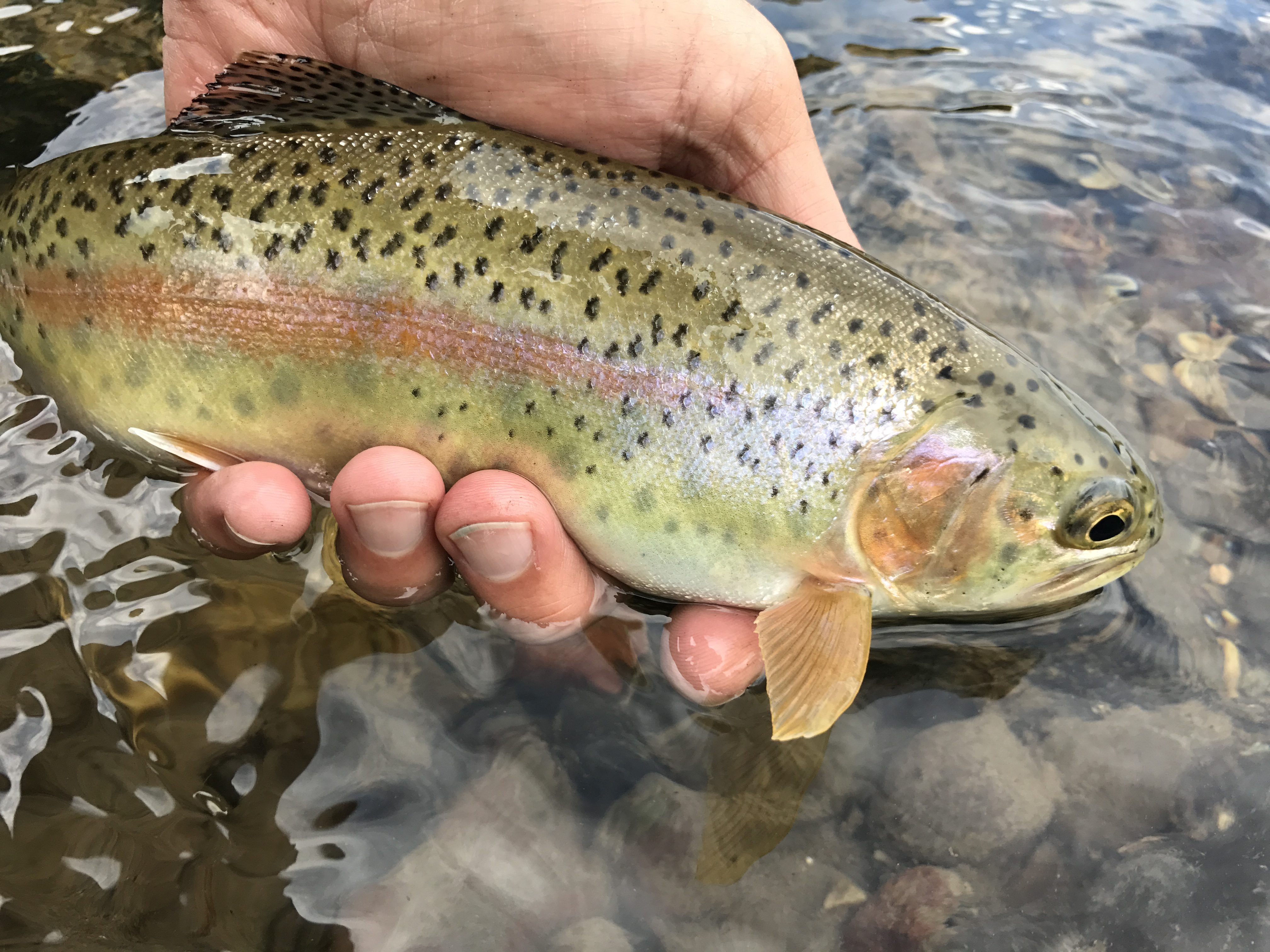 Legendary stories come from fly fishing legendary waters. Come live your story!
We want everyone who works for us to have fun off the clock and at work! Both work and fun can go together if combined in the right way. We take our jobs seriously but we enjoy having fun doing it! We have high standards for our team members. All of us at Arrick's are team players so we are only looking for individuals who want to be part of a team and work well with others in a team environment. Here at Arrick's we strive to be a fly shop that consistently gives extraordinary customer service to all of our customers. This is why to work with us you need to be a true "people person". We require all team members that work for Arrick's to have strong work ethics, to be honest, dependable, self-motivated, present themselves in a professional matter at all times, to work well with others, and to represent Arrick's Fly Shop in a positive manner. We have a zero tolerance for stealing, drugs and alcohol in the work place.
We're not looking for individuals who want to sit behind the cash register, hide behind the fly tying bench, or bury their face in their phone. Some businesses just hire someone to cover their shifts, someone to just staff the store. This is not what we want. We expect all of our team to be self motivated and take the initiative to give exceptional customer service and do the work that needs to be done to keep the shop and guide service running smoothly.
Some of the job responsibilities of the shop team are: helping customers, answering the phones, booking guide trips, issuing fishing licenses, working the register, selling merchandise, tying flies, stocking, cleaning and keeping the shop organized. You don't have to be able to tie flies to work in the fly shop, but it is a skill that we like our team members to have.
Come live in West Yellowstone, Montana for the summer where the rivers, trout, and adventures you've read about are waiting to be yours!
We look forward to hearing from you soon!
Resume
Scroll down to upload a cover letter and up-to-date resume that accurately reflects your experience and includes references. You must fill in all the fields below in order for your information to be sent to us. 
Sorry- We Have No Positions Available at This Time
Please check back with us for the Summer of 2019. We are always accepting resumes.
Summer Season Shop Team:
Full-time positions (Mid May– October) We may be able to accomodate start and end dates for college schedules.
Part-time positions (Mid May– October) We may be able to accomodate start and end dates for college schedules.
Contact Us:
Arrick's Fly Shop
PO Box 1290
West Yellowstone, MT 59758
PHONE: (406) 646-7290
EMAIL: arrick@arricks.com